Easter Hamper Draw
Very successful Easter Hamper Draw raised £140 for Team Bobcats. Steve was our happy winner!
Highly successful Race Night held at RNAS Yeovilton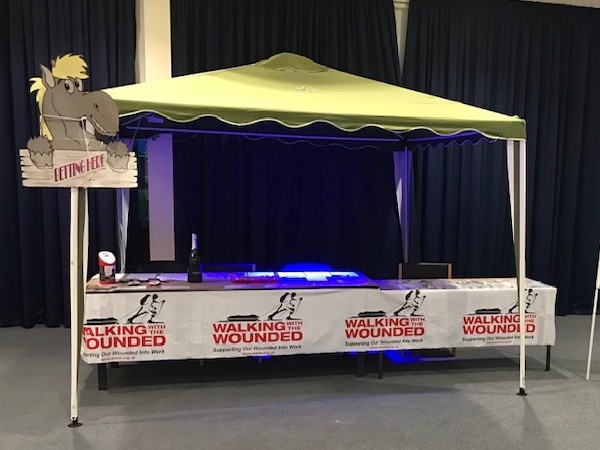 Thank you to everyone that supported the event!
Pancake Day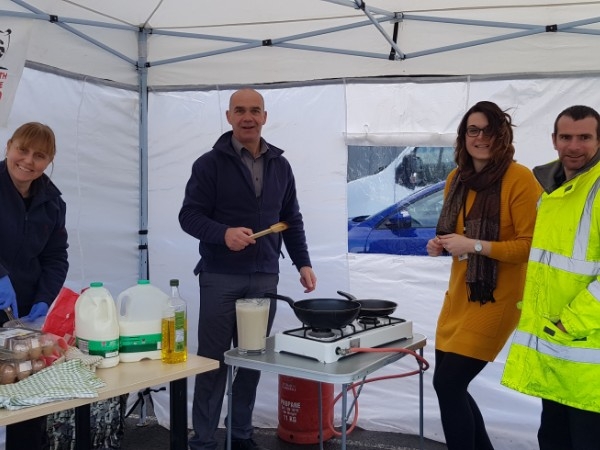 Successful Pancake Day sale by Morson Bobcats and Morson Wildcats. Thanks to everyone who supported the event!
Pork Rolls
Successful pork rolls sale held last week :-)
Savory Snack Sale
Hosted today with the lovely people at 12 Hangar, fully supporting the cause. Pasties sold out within 5 minutes! :-)
We are supporting our wounded. Are you with us?
We are taking on the Cumbrian Challenge - a big old day hauling ourselves around the Lake District alongside teams of veterans who are getting their lives back on track thanks to Walking With The Wounded. 

Our ask is quite simple. Please dig deep, or sign up a team to take us on. 

Why? We're the lucky ones with jobs, families, homes. Most people leave the military without any issue, but for a small minority it isn't so easy. 
Walking With The Wounded support the veterans who are struggling with their mental health, who are hard to reach, socially isolated, homeless, in police custody... men and women with little to look forward to but who want to get back into society and employment – which is at the heart of what we do.
Please help our team hit our £2k target. Every £675 can enable a veteran to access 1-2-1 private mental health therapy within an average of 4 days of referral. Imagine that.
Thank you so much in advance for your support.
Thank you to our Sponsors 1 Lot Of Race Night Money....more To Come! Rnas Yeovilton Gate Collection Successful Easter Hamper Draw Cake Sale Wist Raffle 2nd Pot Of Money From Race Night 12 Hangar/office Work Friends Pasty Sale At 12 Hangar Anonymous Sly Mackay Pasty And Sausage Roll Sale Pork Rolls Sale Savory Treats Fundraiser Ellen And Cat Devere Bond Anonymous Race Night Gaye Carter Quiz
Tracy Roberts Sandra Arnold Kathy Sweetie Jar Fundraiser Shaun Powell Anonymous Antoinette Hall Lynne Phillips Linda Childs Wendy Hoggart
Stephen Latchford
Stephen Latchford Lucy Phillips Laurence Grindle Pumpkin Robinson-keeble Sasha Anderson Ellie Roberts Rachael Hathway